STATNANO.com
Breathtech S³ is to Provide Respiratory Protection to Sri Lankan Athletes Taking Part in the Tokyo 2020 Olympics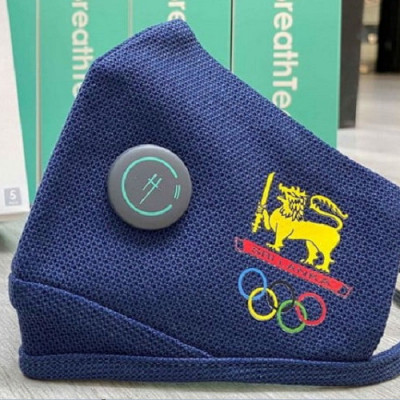 2021-08-11
Visited : 664
BreathTech S³ is proud to provide respiratory protection to our national athletes taking part in the Tokyo 2020 Olympics. SLINTEC, CirQ Technologies, and official sponsor for the team Hirdaramani wish team Sri Lanka Good Luck!
The world's first sustainably-designed smart face mask to use respiration sensor technology, Breathtech S³ ensures the best fit possible and minimal leakage using real-time fit assessment technology, all while looking good.
 
BreathTech S³ was co-developed by SLINTEC, CirQ Technologies and Hirdaramani Group.

Read the original article on Sri Lanka Institute of Nanotechnology (SLINTEC).