Far-UVC lamps operating at around a wavelength of 222nm are already deployed for disinfection but are bulky, fragile and costly. NS Nanotech's solid-state emissive LED is described as being a "nitride semiconductor" that can be lower cost.


According to studies conducted at Columbia University and Kobe University far-UVC photons at wavelength of 222nm or less can deactivate coronavirus without penetrating or damaging live human cells, making far-UVC sanitizing light safer for humans with the potential for use in a wide range of products, including personal consumer devices.


Initial chip samples will be available to OEM partners before the end of the year, NS Nanotech said The company also plans to offer an electrically operated air purifier the size of a coffee cup that can neutralize the coronavirus and other airborne pathogens.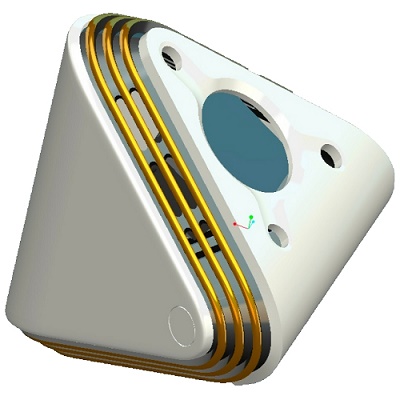 Artist's impression of air purifier and Covid neutralizer.

The unit will be available in 2021 and is intended for personal and business use in the home in the office, in schools and on transportation systems.


The technology is based on work originally performed at the University of Michigan and McGill University. NS Nanotech claims its nitride semiconductor chips are the first solid-state devices to emit far-UVC light at wavelengths ranging from 200 to 222nm. These wavelengths are reported to be 99.9 percent effective at neutralizing airborne coronaviruses in their path.

Read the original article on eeNews Analog.